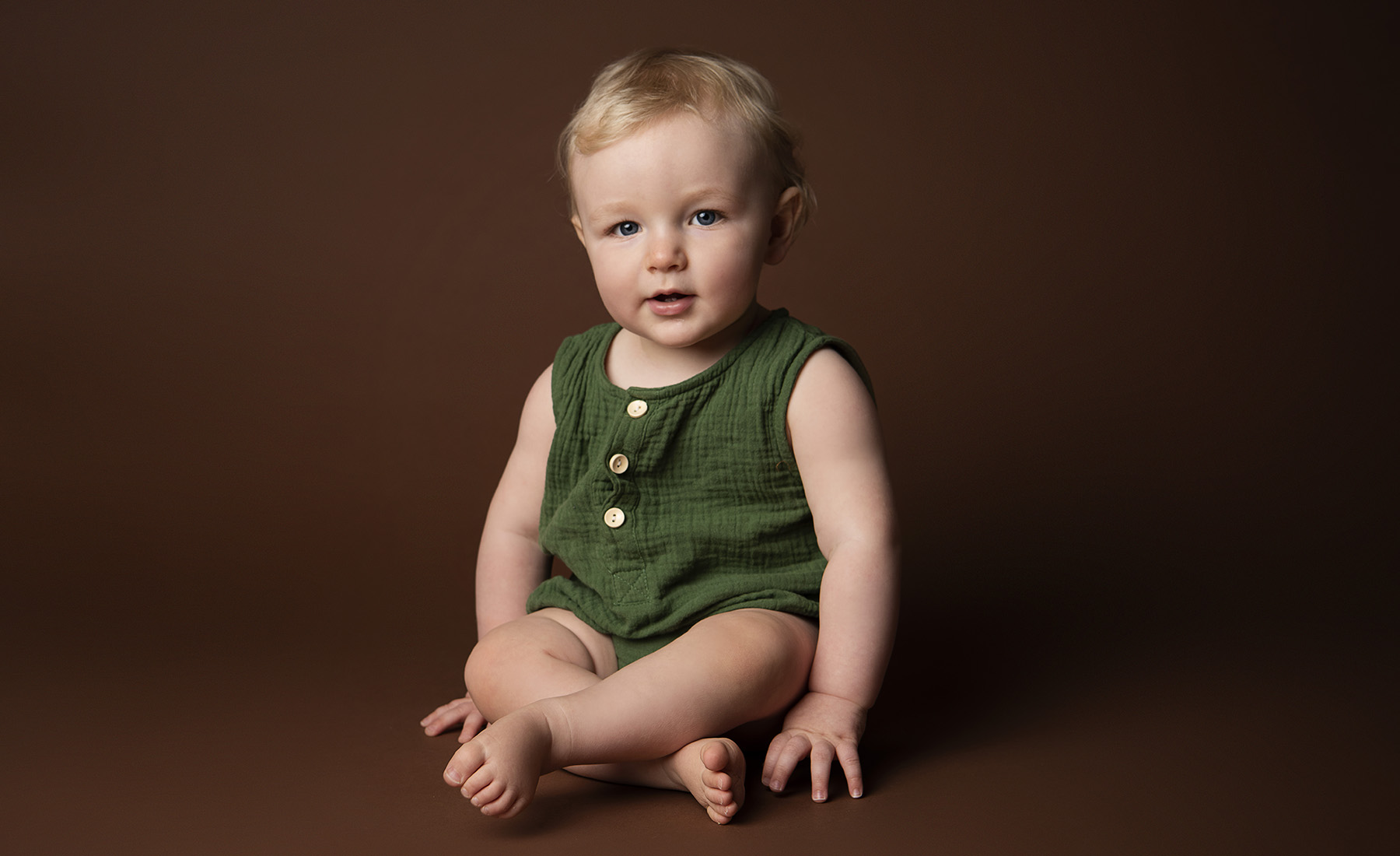 Celebrate your Bub as they grow with milestone sessions!
We can photograph your little person at any age within their first year, and the milestones of 3, 6 and 9 months are great ages to record!
We aim for 2 - 3 background changes during the session, using simple props to create a range of beautiful images to remember your little one at this awesome age.

The sessions are 20 -30 min long. Plenty of time to capture lovely photographs, and not too long so the little ones get over it.

The focus of the session is on the little one, but siblings and parents are welcome to be part of a few poses.
For $99 you will receive the 30min session in our studio + your favourite photograph as an 8x6' print PLUS $50 credit towards your photograph order. Add on a Tub session for an additional $15.
​​​​W H E R E Sessions take place in our Gaythorne studio.

W H A T T O E X P E C T We allow up to 30 minutes for the milestone session, plus a little extra if you are adding the tub session (for sitters only). We aim for 2 - 3 backdrops, these are usually a bold colour drop (colours may vary), our neutral drop and the white naturally lit set.

W H A T T O B R I N G We have only a small number of outfits in select sizes. We suggest you bring along around 3 outfits and any accessories you might like to use.

F A M I L Y P H O T O G R A P H S We welcome you to be a part of the session, as well as any siblings.

A F T E R Y O U R S E S S I O N

With your permission, within 72 hours of the session we will post a sneak peek to our Facebook page. Within 14 days, you will receive an email containing a link and password to view to your online image gallery. Through the gallery you are able to view and order the photographs you would like to own. This gallery is available for 4 weeks, and you can share the gallery and password with family and friends for them to view as well.